Saturday, October 8, 2022
Host a Tailgate Party!
Be part of the Genesee Valley Hunt Races on October 8, 2022
One of the best ways to celebrate a fine Fall day at the races is with a tailgate picnic. Invite your family, friends, neighbors, co-workers, hobby group, volunteer organization, church group, school class!
Lay out a picnic spread in the back of your SUV, mini-cooper, pick-up – any vehicle works, or even bring a table. Whether your style is grand — linen tablecloths, silver chafing dishes and crystal goblets – or rustic – chips and PB&J – create a personalized tailgate experience that you and your guests will enjoy!
Recipe for hosting a Tailgate Party
Reserve an infield or outfield parking spot (ranging from $150 to $350)

Pack your vehicle to the legal limit with passengers and goodies

Additional guests purchase General Admissions tickets ($15 pre-purchase at gvhraces.com or Bank of Castile) and join you at your parking space

Eat, Drink, Be Merry!
Enter the Tailgate Competition
Decide which category you wish to compete in:
Best Culinary Experience
Best Hunt/Equestrian Theme
Best New York State Farm to Tailgate
Guest chefs/celebrities judge the tailgates on their presentation and taste. They award first, second, and third places in each category. First-place winners receive $150 gift certificates.
Judging promptly starts at 11:15 AM
Entry fee: $20.00
Entries may be submitted on race day at the Information Tent before 11:00 am.
All proceeds from the Tailgate Competition support the Local Food Pantries.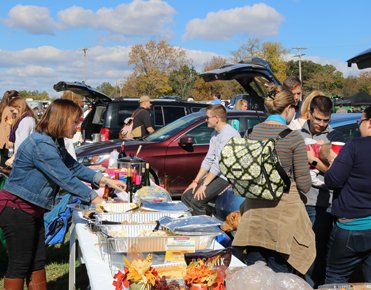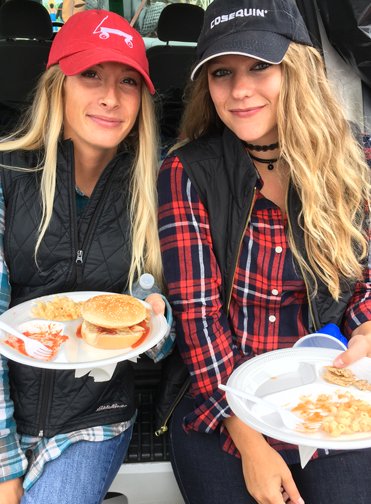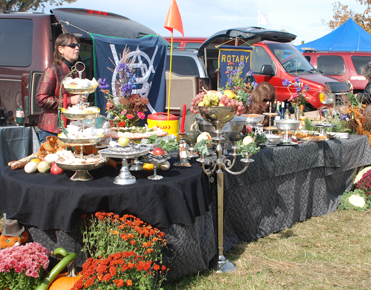 What are you waiting for?