Saturday, October 14, 2023
Host a Tailgate Party!
Be part of the Genesee Valley Hunt Races on October 14, 2023
One of the best ways to celebrate a fine Fall day at the races is with a tailgate picnic. Invite your family, friends, neighbors, co-workers, hobby group, volunteer organization, church group, school class!
Lay out a picnic spread in the back of your SUV, mini-cooper, pick-up – any vehicle works, or even bring a table. Whether your style is grand — linen tablecloths, silver chafing dishes and crystal goblets – or rustic – chips and PB&J – create a personalized tailgate experience that you and your guests will enjoy!
Recipe for hosting a Tailgate Party
Reserve an infield or outfield parking spot (ranging from $150 to $350)

Pack your vehicle to the legal limit with passengers and goodies

Additional guests purchase General Admissions tickets ($15 pre-purchase at gvhraces.com or Bank of Castile) and join you at your parking space

Eat, Drink, Be Merry!
Enter the Tailgate Competition
Parking Patrons are welcome to enter the GVH Races Grand Tailgate Contest.  A $20 entry fee is required (can be paid at time of parking space purchase, or by 10:45 AM at Information tent on race day). ALL entry fees are donated to area food pantries.  
Grand Tailgate winner (best overall) receives rosette & restaurant gift certificate
Additionally, judges will be awarding prizes in the following categories (entrants no longer need to designate category)
Best Culinary Experience
Best Hunt/Equestrian Theme
Best New York State Farm to Tailgate
Guest chefs/celebrities judge the tailgates on their presentation and taste. They award first, second, and third places in each category. First-place winners receive restaurant gift certificates. 
Judging promptly starts at 11:00 AM
Entry fee: $20.00
Entries may be submitted on race day at the Information Tent before 10:45 am.
All proceeds from the Tailgate Competition support the Avon & Geneseo/Groveland Emergency Food Pantries.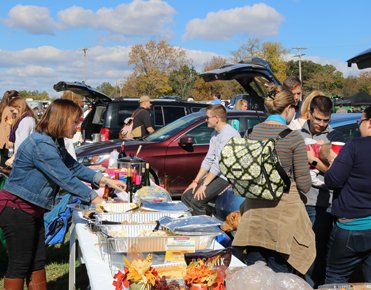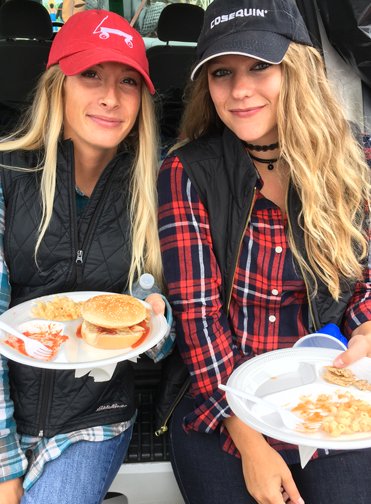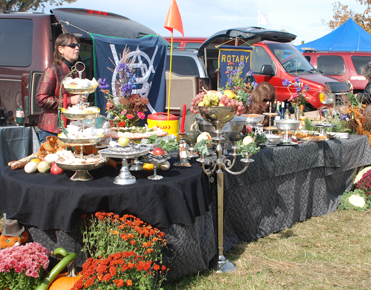 What are you waiting for?