Saturday, October 14, 2023
FAQ
What is a Hunt Race?
Historically speaking, Hunt Racing is an equestrian event that first became popular in the Great Britain, France and Ireland. Here in Geneseo, our Hunt Races take place in a large rolling field converted into a grass race course for one exciting day. In the feature races, Thoroughbreds race 3 miles in a true test of stamina and athleticism, jumping 18 timber fences all within view of the spectators. In other races, the contenders are ponies, stock horses, draft horses, and polo ponies – shorter races but still lots of fun!
So, it's a day of horse races?
Yes, but that's just part of it. There are horse races throughout the day, but there are also fun canine events, activities for the kids, food vendors, a farmer's market, wine and craft beer tasting, and more.
What time should I arrive?
The first dog race of the day (Jack Russell Terrier Races) begins at 10:00 a.m. The first horse race (Small Pony Race) begins at 11:00 a.m. The last race ends at 4:00 pm. Boutiques, wagon rides, pony rides, and other activities run from 10:00 am to 3:00 pm
What kind of dog events happen?
There's a sled dog demonstration, a terrier race, a canine grand prix, weiner dog races, and a "Parade of the Genesee Valley Hunt Hounds." And, a lot of people bring their dogs just to walk around. You could say it's a dog-lover's paradise.
So I can bring my own dog?
You can bring your dog, as long as your dog is he/she is on a leash, and not aggressive towards people or other dogs.
Are there things for kids to do?
Absolutely. This is a great event for all ages, and the kids will enjoy pony rides, stick horse races, a petting zoo, and more. The whole family will enjoy the horse-drawn wagon rides, duck-herding demo, and more.
Is there food available?
Yes, we have food vendors, or you can bring your own food and snacks.
Can we park our car and have a tailgate party?
Tailgate parking spaces must be reserved in advance of Race Day. Click here to learn more about hosting a tailgate.
What if it rains?
Dress for the weather, and bring an umbrella if it looks like rain. The Genesee Valley Hunt Races have been happening for over 120 years—and we've never let the weather get in our way!
What is the parking situation?
Parking is free, and you can follow these directions to General Parking or elsewhere. The parking lot is actually a large grass pasture, so be aware that you're not parking in a paved lot.
What should I wear?
Dress as you would for a fun day outdoors in the country, and choose your footwear wisely (the event happens in a grass field). Expect a beautiful autumn day but be prepared for variation. Check the weather forecast and dress accordingly.
How long will it take me to get there from the Rochester area?
Geneseo is less than an hour from downtown Rochester, or about 30 minutes from the NYS Thruway exit at Route 390 in Henrietta.
Can I buy tickets at the gate when I get there?
You can, but we encourage you to click the link at the bottom of the page and buy tickets in advance online.
Purchase Tickets Now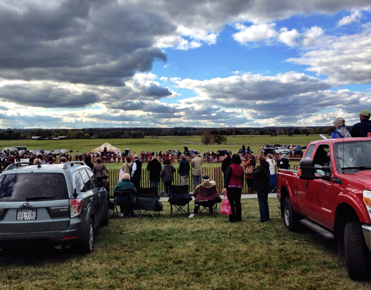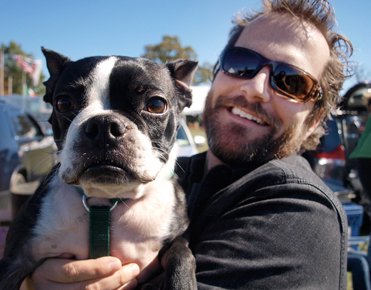 What are you waiting for?