Saturday, October 8, 2022
Farmers Market / Vendor Reservation
The Genesee Valley Hunt Races provide an opportunity for local crafters, food and beverage vendors, and artisans to showcase their items, educate their customers about their business, and offer items for sale. Our aim is to offer high quality goods to the general public as well as to the crowds of tailgaters that attend this century-old, family-oriented event. Our designation as a New York State Farmers Market goes hand-in-hand with our Agri-Center, which features a petting zoo and interactive agricultural education activities. This area is bustling with activity all day! The Genesee Valley Hunt Races are a great way to celebrate all the unique items that are produced by our local community. We hope you'll join us!
We think this event offers the perfect demographic for your products!
---
Thank you for your support.
Vendor registration is now closed.
What
GVH Hunt Races Farmers Market
Location
3330 Nations Rd, Geneseo, NY 14454
Intersection of Nations and Roots Tavern Roads
(physical address for GPS or Mapquest—not mailing address)
Date
Saturday, October 8, 2022
Hours
10:00AM – 4:00PM
Sponsor
Genesee Valley Hunt, Inc
Fee
$130 – includes vendor tent area of 10 X 12 feet
---
NY Craft Beverage Producers Welcome!
NYS Ag & Markets Farmers' Market designation enables NY wineries to sell NY labeled wine by the bottle. (Wineries are no longer required to obtain a "no fee" permit from the SLA).  New York's craft beverage industry has grown to more than 1,000 producers, including more than 400 farm, micro and restaurant breweries, and 132 farm distilleries – 104 of which have been added since 2012. Additionally, the state ranks first in the U.S. for the number of hard cider producers, second in craft distillers, third in breweries, and fourth for the total number of wineries.  NY "craft breweries" (producing 60, 000 barrels/year or less) can sell their beer by the bottle at bona fide farmers' markets. Please bring any applicable permits with you to the GVH Races.
Special Discount for Farm Bureau Members
The local county chapters of NY Farm Bureau have partnered with us in organizing the Agri-Center. In appreciation, we are offering Farm Bureau members who feature home-grown or home produced products a $30 discount off their space in the Farmers Market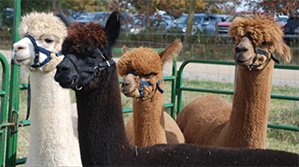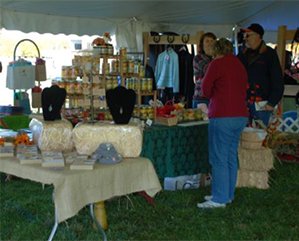 Register Online Today
Click link below.
Genesee Valley Hunt Races Vendor Instructions
These instructions will also be emailed to you after submission
Set-Up
Vendors should be set up and vehicles removed from grounds by 8:30 a.m. on Race Day (October 8). No vehicles will be allowed on the grounds during the event.

Vendors who want to set up Friday evening need to contact Megan Doggett. The area WILL NOT be guaranteed secure throughout the night, although we will have someone on the grounds all night.

Booth space dimensions will be enforced – if your display will overflow specified booth areas, please purchase an additional booth section.

Please indicate need for electricity, chair/table rental on the application form.
Parking
After unloading, parking is available in the General Parking area across Nations Rd.
Each vendor will be sent four (4) general admission tickets for helpers. If you need more tickets, please order them on the reservation form at the discounted price of $15 each.
Teardown
Vendor vehicles will be readmitted on to the grounds after 4:00 pm. for teardown and loading.  Remember, this event has a carry-in / carry-out policy.  Nothing is to be left on grounds.
Questions
Please contact Megan Doggett with any questions concerning vendor exhibits: phone 585-319-6380 or email vendors@gvhraces.com
Frequently Asked Questions
Where can I get a vendor application? 
        Applications can be downloaded from this page: gvhraces.com/farmer-market-vendor-reservation
Do you require that vendors carry their own insurance? 
No, insurance is taken care of by GVH.
Is there hunting at the Genesee Valley Hunt Races?
No, the main event consists of flat and steeplechase horse racing as well as canine sport demonstrations. 
How much is a vendor space? 
A 10X12 space under the farmer's market or boutique tent is $130.
What if I need a larger space? 
You can reserve multiple spots under the tent if more space is needed, or there are a limited number of larger (15X15) outdoor spots available.
What is the closing date for vendor applications? 
The closing date is Sptember 15, 2022. A late fee will be charged for applications received after this date. 
Who can I contact for more information? 
Please contact Megan Doggett at 585-319-6380 or email at doggettmeg86@gmail.com.
What are you waiting for?